untidyfan
and I finally finished our tradeoff, and it was so worth the wait! She made me *so* many recolours of the 2nd empire build set, and even recoloured the roof pieces to go with them! It's just a huge, beautiful, 100% useful collection.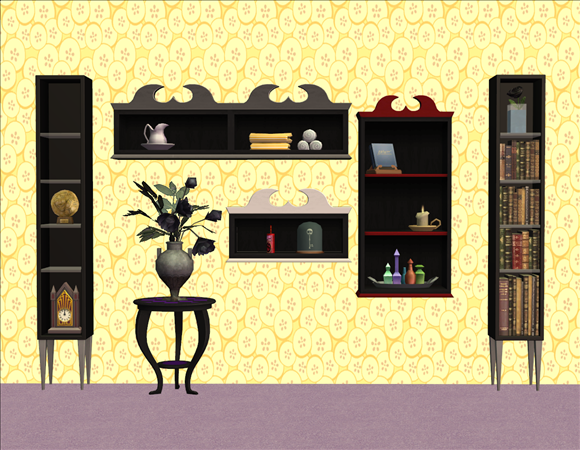 In return I made a BV souvenier rack and an AL shelf out of the bookcase from the Teen Style gothic set, and an empty version of the technophobe bookcase. Big thanks to
amovitamsim
for letting me use her texture.
Everything is available at the trade-off
Current Mood:
grateful
Current Music: the dandy warhols - heavenly