shastakiss
posted
this lovely birthday gift
for me which
everyone else
has probably seen by now, and I wanted to make something to thank her.
So what does Shasta like, I asked myself. Cute things? And what's cuter than a bunny trash bin?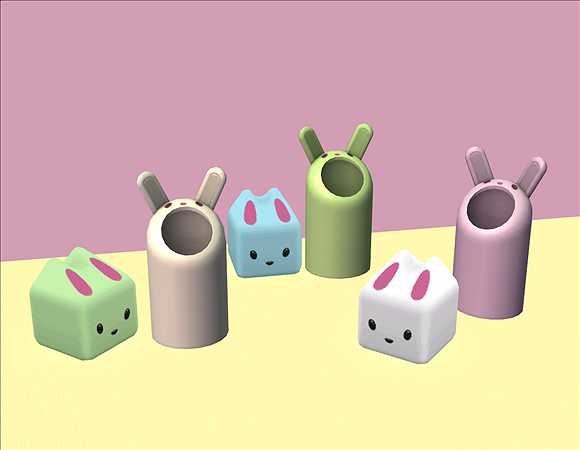 I use
keoni
's Franny Bunny Lights a lot but you can never have too many of them, so this is a very simple night-light deco version of them in their original size.
Also introducing two frame and four painting recolours of the chess paintings from the Wonderland set, including some slightly cute but mostly creepy art from MySims that will have you questioning your sanity. Who punched the bunny in the eye? Why is that banana so square? Is that chair coming towards you?
The objects and frog and penguin pictures are from the Animals Abound set.
Download
Current Mood:
giddy
Current Music: dingo - levoton tuhkimo