Sharing Policy
: Use whatever you like. It's always nice if you let me know so I can check it out though.
I'll be using this post for objects that need editing or fixing in any way. I don't always use everything I create right away, so if you notice anything wrong with one of my downloads, let me know. It can be anything from wrong GUIDs or catalogue descriptions to things stacking on top of each other on OFB shelves (<-pet peeve) and I'll do my best to fix it.
New: fixed download links for
Barnacle Bay and Pirates & Nobles set
and the
Carnivale set
. Sorry for the long wait, I was away for a while and it completely slipped my mind!
-misc deco from indian living, fall fruition and gothique
-Blackfyre doll, spyglass wall decorations.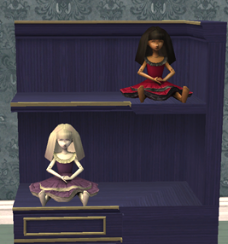 Download
I updated the blackfyre doll to make the texture less reflective and for better placement on OFB shelves. The game will only fit one doll per shelf now rather than six. (No touchy!) Comes with what I hope are the textures in the original download, replace them too.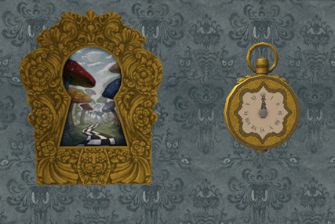 Download
The back of the "lock" painting was flashing blue so I fixed that along with the object description and a blending problem with the pointers on the clock.
Download
Removed some bad shadows and fixed object placement on shelves, including the shadow on the gothique dining table.
Current Mood:
content
Current Music: pink floyd - learning to fly